Nytol Herbal Tablets
A blend of natural active ingredients traditionally used to soothe and aid restful sleep
2 tablets
1 hour before bed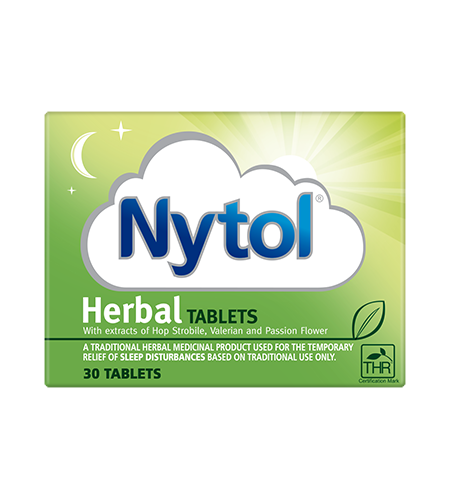 What is Nytol Herbal?
Nytol Herbal contains a blend of natural active ingredients traditionally used for a peaceful night's sleep.

Why should I choose Nytol Herbal?
If you'd prefer to try a remedy with natural active ingredients and haven't used sleep aids before, then Nytol Herbal tablets could be a good place to start. The ingredients have been used for decades to help aid restful sleep.
Nytol Herbal tablets contain extracts of 3 natural active ingredients:
Hops are used as a sedative and to induce sleep, exclusively based on longstanding use as a traditional remedy. Valerian has been used for decades to induce sleep and promote calmness. Passion flower has traditionally been used to soothe and induce sleep.